Flames in the Sand
I found this scene wandering around the beach in California without intentions of creating an image. Daylight was fading and the temperature was dropping, seemingly time to go home. Instead I noticed this flame like pattern in the sand below a storm sewer with beautiful light reflecting off the rusty metal structure. I was able to create beauty from something dirty, gross, ugly, and seemingly not interesting by keeping my eyes and mind open to seeing what's around me.
Fine Art Print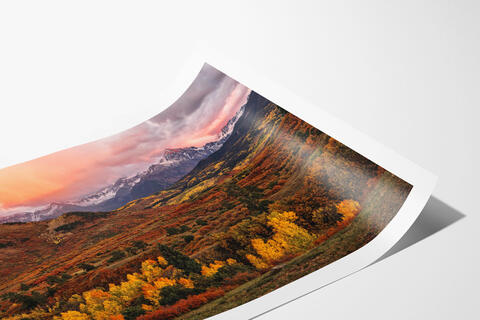 My traditional prints are printed on premium archival photographic paper. The print is not mounted or framed, which gives you the flexibility to take it to a local frame shop to match your decor. Prints will arrive faster than other options. The prints have a two-inch border for easy matting. Learn more...
Select a print size:
Gallery Mount Float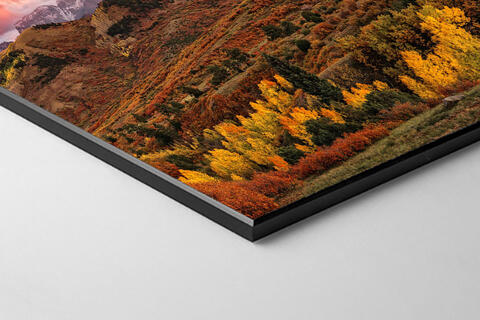 A gallery mount float is a finished piece that is ready to hang. A fine art print is mounted to an eco-friendly high-density fiberboard. It is then sealed with a durable UV-resistant laminate finish with a slight texture that reduces reflections and glare. The finish is durable and easy to clean with a soft, damp cloth. A gallery mount float is easily hung on your wall with a french cleat system that appears to float off the wall, which looks beautiful and elegant in any setting. Learn more...
Select a print size:
TruLife Acrylic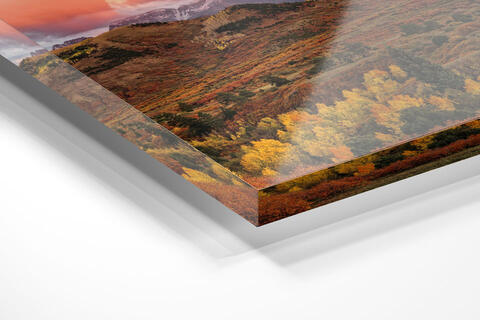 TruLife® Acrylic prints are the highest level print option that I offer. These real showpieces display life-like colors, have maximum depth and clarity, and polished edges for an extra clean look. The way the light hits these acrylics is truly stunning to see. The acrylic has a "glow" when the light hits, creating a truly unique experience, showcasing the print dimension and color. This print option also comes ready to hang with a metal French cleat style hanging system for ease and superior support. Learn more...
Select a print size:
100% satisfaction guaranteed. All prints may take up to 4 weeks to be delivered depending on our travel schedule.